Father's Day GoWild Staff Picks
Father's Day GoWild Staff Picks
June 9, 2021
What do you get the outdoor lovin' dad for Father's Day? Over the years you've gotten him everything he needs for the outdoors including coolers, grills, a drawer full of koozies, hiking socks, a new grill spatula, a camping mug and five personalized tumblers. What does he really need this year that he doesn't already have? Let's just ask him!
The GoWild team is comprised of quite a few dads ranging from fathers of newborns to teenagers. We asked some of the dads on our team to tell us what outdoor gear they would like to receive (or recommend to others) for Father's Day. Here's what they said!
"I have been using another brand's GPS watch for 7 years and while it has worked for me, Garmin's interface is leaps and bounds ahead. Simple, clean and extremely robust."

- Jacob Knight, Director of Sales
Original Price: $299.99 Sale Price: $224.99
Otis Technology The Otis Elite® Gun Care Kit
"My pick goes to The Elite gun cleaning kit from Otis. An important part of gun ownership is being highly familiar with proper function of your firearms. Aside from spending time shooting, a great way to be knowledgeable about what you own is breaking it down and thoroughly cleaning it. This kit offers everything you need." - Donovan Sears, Chief Product Designer
Original Price: $149.99 Sale Price: $119.99 (with code GOWILD20)
GoWild Father's Day Special - Use code GoWild20 for 20% OFF all Otis Technologies gun cleaning kits and accessories
Shop Now Otis Gun Cleaning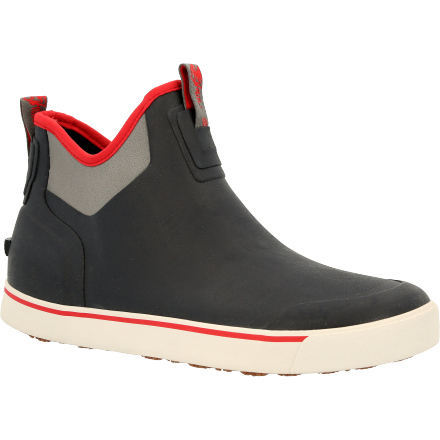 Rocky Boots Rocky Dry-Strike Waterproof Navy Deck Boot
"Summer means water, and any dad needs a good water shoe. These are perfect for bank

fishin

', pontoon sittin', or backyard cruisin'. They're perfect for the dad who likes his days warm,

drink cold

, and

feet dry

."

-Brad Luttrell, Co-Founder & CEO
Original Price: $79.00 Sale Price: $69.00
Shop Now

Early Riser Coffee Morning Mend Coffee

"A Dad Survival Kit essential." - Ben Johnson, Senior Backend Engineer
Price: $13.00
Shop Now
"I just bought a canister of these fire starters and they are what they say they are. And they work. every. time." - Mike Evans, Backend Developer
Original Price:
$29.99
Sale Price: $24.99
Shop Now
These aren't your standard Father's Day coffee mug gifts. Hopefully the GoWild dads have provided you some fresh ideas to gift your dad this Father's Day. If not, check out our full line of outdoor gear to gift dad!